Best Graphic Designers in Dripping Springs
So you've determined you need a graphic designer to help you with your brand, however, you don't know where to start. You have heard all the horror tales of designers flaking out on people, billing ridiculous costs for average work, as well as breakdowns in communication — and you absolutely don't want any of those things. How do you locate someone who's competent to perform the job for you? More importantly, someone, you can trust to take care of your brand and business, and respect it like it's their own. Graphic design is a significant part of the entire marketing process and aspires to understand a certain targeted audience. It's an art of marketing and wants to promote a solid brand for the business it is attached to. It usually takes only a few seconds for people to feel a sense of connection to a brand, logo, or style. This makes the creative components highly crucial to your business as well as its objectives. We can never stress enough how essential internal and external brand is to your business and your clients.
Peter King Design
170 Harris Dr #100
Austin, TX 78737
Whether you need a quick splash page, a custom-built online store, or anything in between, I can provide many levels of services, delivered as a one-time package or implemented through multiple phases. s a creative communication firm in Austin and Dripping
Springs, Texas focusing on Web design & development, user experience interface. Each design is specially crafted to showcase your company's identity. www.peterkingdesign.com
ZMc Advertising
151 Unbridled
Austin, TX 78737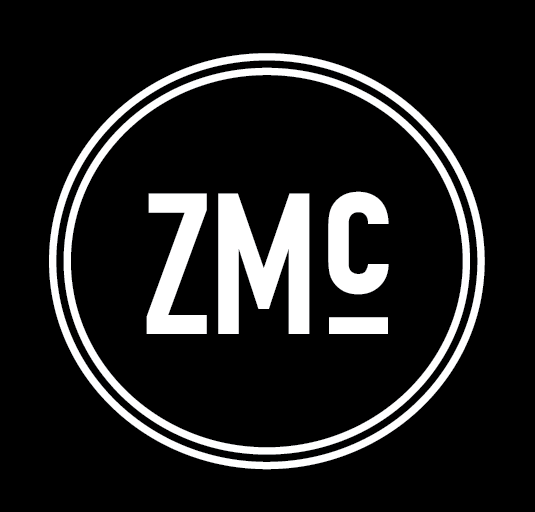 We're a full-service, creatively led, Austin-based advertising agency. We can pack a big agency punch in a style that's more personal. We're a full-service, HUB-certified, creatively-led, Austin-based advertising agency. Ten Miles West is an advertising/design firm in Austin, Texas. Whether we're designing a website, shooting a commercial graphic design. www.zmcadvertising.com
BoundBy
707 Cottonwood Creek Dr
Dripping Springs, TX 78620
With offices in Dripping Springs and Austin, Texas, Bound By is a custom web design, WordPress development and digital marketing agency. From digital strategy to website design and development, we work with clients across the United States to solve digital challenges and drive results. For 17 years we've been helping hundreds of businesses navigate the ever-changing digital landscape by planning.
QUIK Websites + Hosting
4002 E Hwy 290
Dripping Springs, TX 78620
Our mission is to provide the best value and customer experience possible for our clients! QUIK is a new kind of web agency, built on the idea that there is a better alternative to your typical high-overhead, high-priced ad agency, or the less than intuitive D-I-Y options that currently exist.  www.goquik.com
Enlightened Owl Digital & Optimize Wise
771 Hazy Hills Loop
Dripping Springs, TX 78620
We're easy to work with and affordable web design and digital marketing agency with offices in Austin, Texas and Madison, Wisconsin. We cater to small and medium-sized businesses across a variety of industries and love to create high converting and user-focused websites with clean design. We give our clients loads of individual attention and can help with almost anything you want to do online to grow your business www.enlightenedowl.com
McCraw Design
247 Bright Sky Dr
Austin, TX 78737

McCraw Design is based in Austin, Texas with a roster of national and international clients. We provide smart, strong, great looking and effective communications that deliver measurable results. Based in Austin, Texas with a roster of national and international clients.  We'll help you deliver your message consistently in every type of medium, from traditional print and point-of-sale to new media like social, interactive and the latest web technology. www.mccrawdesign.com
RoccoMedia
100 Commons Rd.
Dripping Springs, TX 78620
Rocco Media offers services to promote your business in a professional, cohesive way so that your brand stays consistent and well-identified. . From developing a smart marketing plan to implementation and maintenance, having professional help with your marketing is one of the best investments you can make. www.roccomedia.com
Raw Creative Design
1034 Canyon Bend Dr.
Dripping Springs, TX 78620
(512) 923-9738
Raw Creative Design, is a design company located both in the Austin area as well as in the Dripping Springs area of Texas. At RAW, we are all about bringing what we as artists see in our imaginations, to real life. We strive to create all of our client's visions as if they were our own. There is nothing more satisfying than seeing one of our designs or one of our client's ideas come to life. We specialize in graphic design with a very wide range of styles, and we do custom work by request. – alignable.com/austin-tx/raw-creative-design
Dragonfly Designs Invitations
399 Rugged Earth Dr
Austin, TX 78737
Creating custom wedding invitations and logos. We offer custom designs, envelope addressing, monograms, graphic design. We truly believe that the most important thing at the end of the day is an elated client. Throughout the design process, we try to make it simple. Dragonfly Designs is solely owned and operated by (me) Kathy Reece of Austin, Texas. www.invitationsbydragonflydesigns.com

Cathy B. Design with CiMiShine
Dripping Springs, TX
(845) 238-6858
Cathy B. Design provides everything for your visual brand needs. From custom logos, business cards, thank you notes; to brochures, banners, and promotional products ~ we got you covered. We'll work with you to customize your printed project to suit your needs. As a graphic designer and illustrator, I create art for a variety of clients, each with a unique set of needs. From my beginnings at the Walt Disney Company to work with a multitude of companies and organizations spanning from the entertainment & retail industry to the private sector, I work and live in the world of art, color, and design. – cathybdesign.com